1, I wish I could have taken fun art courses in college too! 
 Yes, because studying other artists works, preparing final studio projects at 3 am, memorizing art theories and getting your final art critiques all in the same week equaling a B- is all the fun in the world. 
2. Oh you didn't really go to school for that did you?
Sigh... Yea, some of us do, and no some of us don't. That doesn't not mean each of us   are any more or less of an artist. however looking back at tuition does make me cringe a bit.
3.I can do that!
 By all means go ahead! in a car off a roof, into a river away from me please.
4. what do you major in?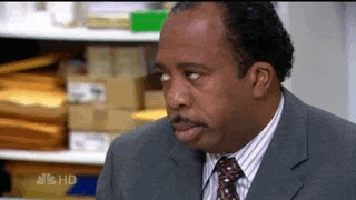 Again, some of us do major and some of us don't. Still, it's always an eye roll to hear this one. 
5.  Teach me! 
 Shoot! I'm still learning perspective!
6. Making Art must be so easy! 
 Hahahahaha
7. How will you pay for your student loans?
Oh I don't know maybe like you?
 8. How long did this take to make!?
 Why...why do you want me to remember!
But honestly, different pieces have different time periods, some can take a few hours, some take  a few months. Sometimes what's finished and you go back and it's not finished at all which is why we all pout internally.
9. Oh can I see!?